Spring is here, with summer hot on its heels, and it's the perfect time to get back to our beloved outdoor activities: hiking, swimming, biking, fishing, outdoor sports and more!
Camping is one of the most enjoyable and popular outdoor activities for the whole family because it offers something for everyone. In one trip you can find relaxation, embark on an adventure, discover nature's beauty, escape from rising temperatures and get a change of scenery!
Yes, camping can be a respite for all. But it also requires thoughtful planning and a fair amount of gear, which can quickly become a nerve-racking venture. Not knowing what to bring can cause stress before you even start, and leaving behind necessities can trigger an abrupt ending to a long-anticipated trip.
Having a camping checklist greatly reduces the chances of leaving important items behind, which can happen to any of us. Whether you're a camping rookie or a wilderness guru, forgetfulness can strike at any time.
A Cautionary Tale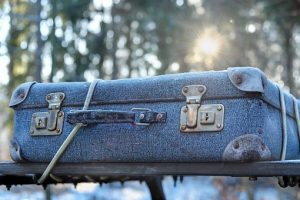 I'll never forget running late for a four-day camping trip and loading the car in a hurried frenzy.
After a five-hour drive, I arrived at my destination, unpacked my gear and realized that somewhere amidst the chaos, I'd left behind a very important duffel bag.
This particular bag contained nearly all of my clothes for the four days ahead! I had a smaller bag with socks and underwear that had made the trip, but nothing else. The camping location had fairly cold nights and I'd left every long-sleeved shirt, sweater and jacket behind.
Luckily, I was camping with a large group of friends, and they were able to lend me a few articles of ill-fitting, but much appreciated clothing. Ever since that mishap, I make a list of essentials for every trip – even if it's just an overnighter!
Properly Prep and Use Your Checklist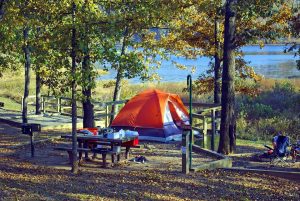 When you build your camping checklist, be sure you start several days (or weeks) in advance, because things will likely pop into your head as your departure date approaches. Many times we overlook everyday tools that we take for granted, like a can opener or a spatula. You don't want to bring all the delicious makings for open-fire burgers and not have anything to flip them with.
Plus, you might want to use the occasion as an excuse to buy some cool new camping gadgets! Be sure to give yourself enough time to spoil yourself.
If you're headed into the wild with a large group of campers, make sure to cross-reference each other's lists to keep from needless over packing. You can even build a shared spreadsheet that everyone can view and update together. This might sound like overkill, but so is ending up with 200 hotdogs for 12 people.
Most importantly, be sure to use your list! When you're loading up your vehicle, have your list in hand and cross off items as you pack them.
Helpful Resources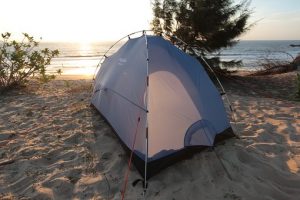 What goes on your camping checklist may differ from what goes on someone else's. It all depends on what kind of environment you're headed to, how long you'll be there, how many people are going and how much space you have to pack your gear.
There are many resources to help you build your camping list. You may want to peruse a variety of related blogs, articles, forums and websites before making your own checklist. National park websites can be particularly useful and can help you pack for your specific environment.
You'll likely have to mix and match and even add a few of your own unique necessities. Some of us refuse to go into the wilderness without bear mace, and some of us refuse to go without cold beer and ladder ball.
To help you get started, we've compiled a checklist of some essential (and some just for fun) camping items to consider. Click on the image below to download a free printable version!