Autumn is officially here! It's time for new scenery, relief from hot temperatures and the start of the holiday season. While there are many reasons to celebrate the changes upon us, there are also lots of reasons to take extra precautions, especially in the workplace.
The potential for accidents, illnesses and injuries can certainly increase during the fall season, which can, in turn, decrease your employees' health and safety, along with business productivity and finances.
While it's a big concern, workplace safety isn't the most exciting topic to promote. Much of it is common knowledge, which can feel redundant to discuss. As a business owner, it can be difficult to encourage health and wellness in an entertaining and memorable way.
Luckily, we've got a few ideas on how to turn dull safety lectures into fun, team-building and morale-boosting experiences!
Health and Wellness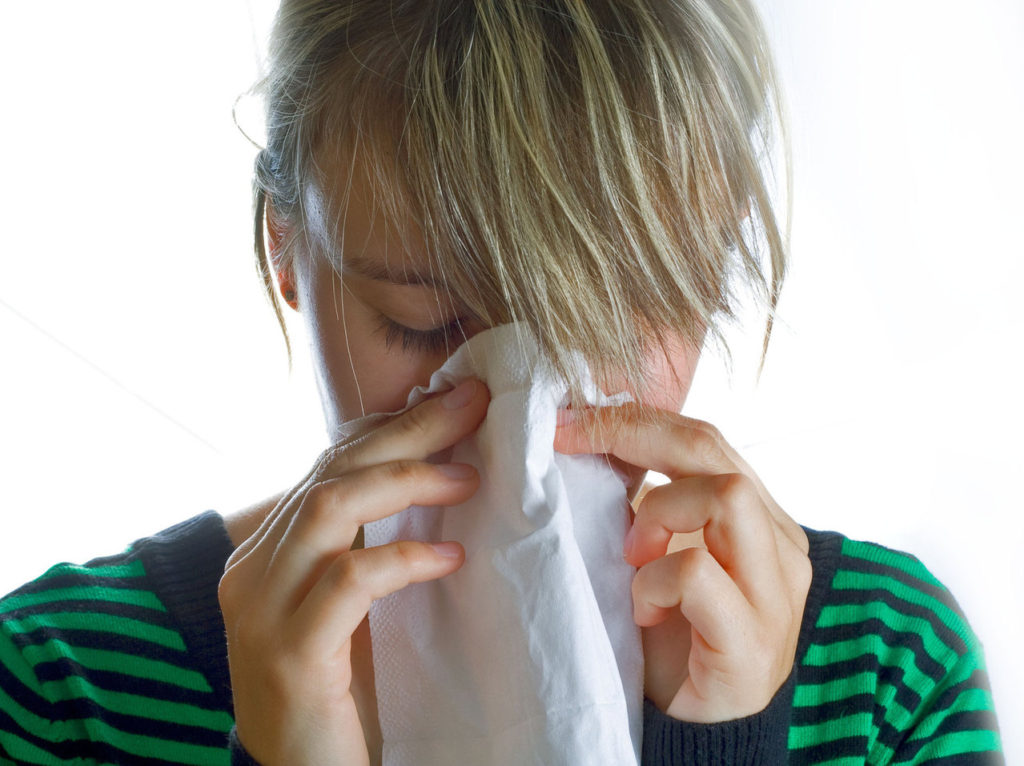 It's no secret that the fall season brings people together; kids are back in school, Halloween parties are happening, families are traveling for Thanksgiving and coworkers are gathering for holiday potlucks. Unfortunately, increased cheer spreading also means increased germ spreading.
Cold and flu season is a popular time for employees to take unexpected time off, due to their own illness or sick loved ones at home. This fall, encourage your employees to practice simple preventative techniques to help decrease the likelihood that they will fall victim to the latest virus.
• Post helpful cold prevention tip posters in common areas, like breakrooms and bathrooms – be sure to use a fun and eye-catching design that inspires reading
• Connect with a local health clinic and arrange an on-site flu clinic to administer free flu shots to your employees
• Ask your cleaning service to sanitize items that are commonly touched: door handles, phone receivers, etc. or offer incentives to employees who do so throughout their day
• Put together cold and flu swag bags for employees! Include tissue, hand sanitizer, disinfectant spray or wipes, vitamin drink mix packets, cough drops, etc. – make it fun and focus on items that can be kept in lockers or desk drawers
Fall Prevention in Autumn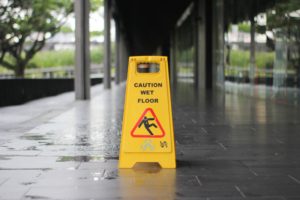 For a lot of us, the cool autumn air is a welcome change to the warmer temperatures of summer. Yet, the season also brings wet weather, which carries its own cautions. Slippery storefronts, office entryways and warehouse floors can be a real hazard during this time of year. Take steps to help lessen the chances of slips and falls.
• Skid-resistant doormats offer a warm welcome to any doorway and create a safer entrance for your employees and/or customers during wet months
• If your employees require non-slip shoes for work, offer full or partial reimbursement when they replace a worn-out pair during the fall and winter months
Safe Driving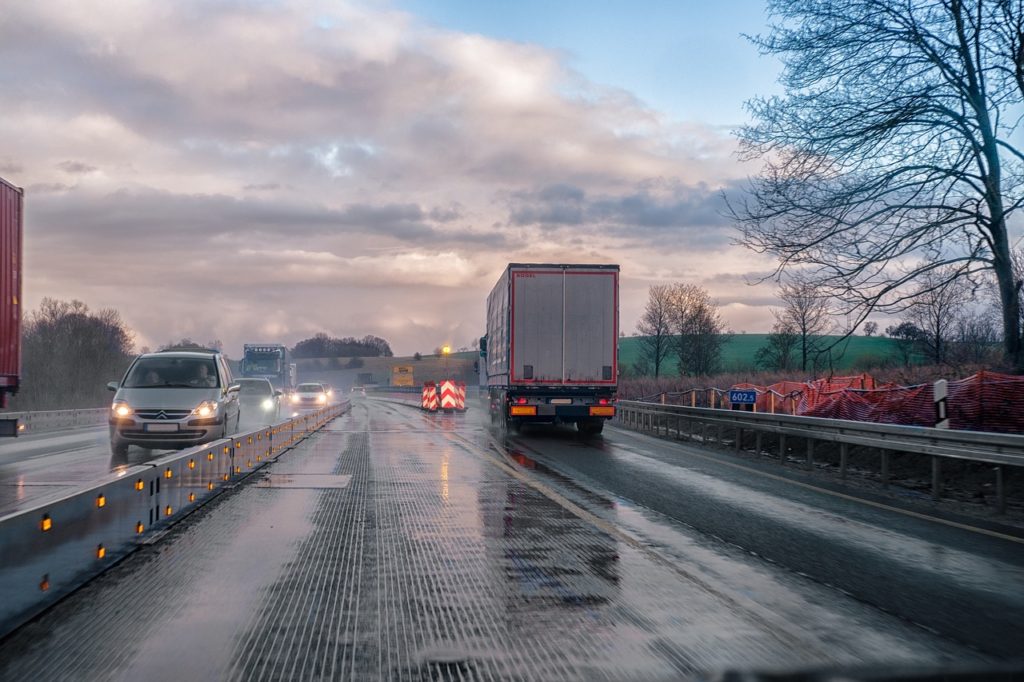 The combination of rain, cooler temperatures and less hours of daylight can create hazardous road conditions for your employees, especially for those with long commutes. Fall also marks the beginning of the holiday season, and there will undoubtedly be family gatherings and work functions with alcoholic drinks available. At one time or another, most of us have been instructed on what to do in slippery situations, but it never hurts to have a refresher course in defensive driving.
• Provide time for a defensive driving training video or course and send out one-question email quizzes to keep everyone brushed up – offer small incentives, like a Starbucks gift card or lunch, for the first person who replies with the correct answer
• Offer incentives for those who volunteer as designated drivers or help arrange safe transportation home for others after holiday functions where alcohol is served
Safety Outside of Work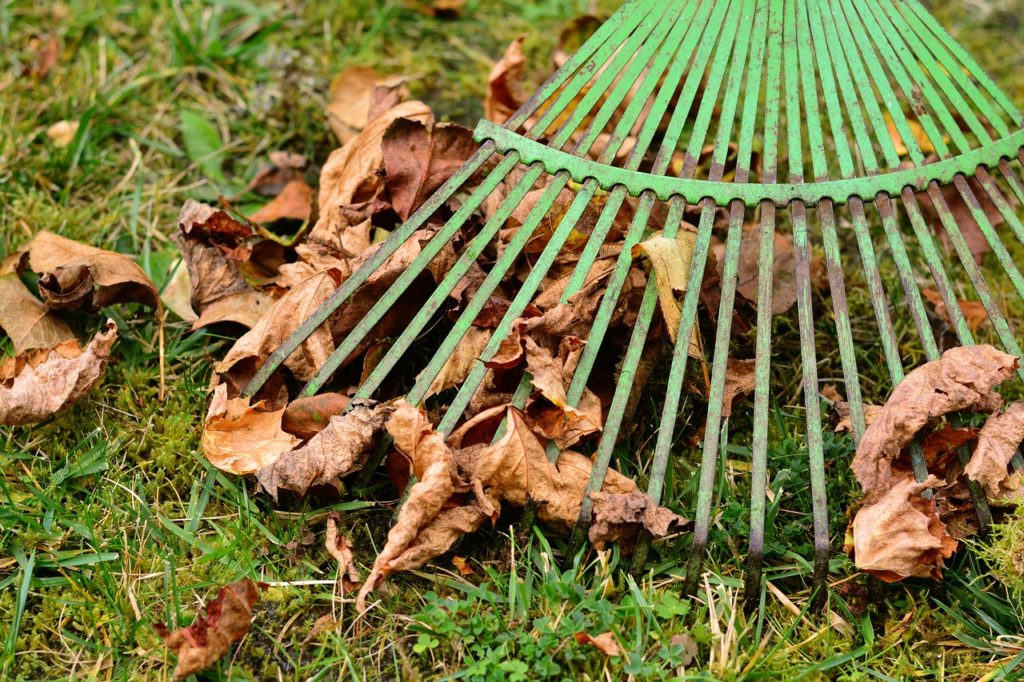 Of course, you want to provide a safe environment for your employees while they're at work, but helping to create a safer environment outside of work can generate a great boost in morale.
Seasonal home maintenance, or lack thereof, can be a major source of accidents and injuries during the fall. Show your care and concern for employees by encouraging safety precautions at home, as well as at work.
• Email newsletters about fire safety in the home: servicing furnaces and fireplaces that haven't been used all year, testing smoke alarms, replacing old fire extinguishers, etc.
• Share articles on Halloween safety tips for employees with children and consider hosting a trunk-or-treat event
• Circulate literature on the increased chances of illness and illness prevention for infants and the elderly during the cold weather months
• Provide information on injuries that can occur while performing seasonal yard work: educate employees on common dangers when using yard tools, making sure to use the right tools for each task and proper physical movement to prevent back or knee injuries
• Offer fun incentives for those who implement safety precautions at home and share how they did it with coworkers via email (ex. replacing outdated fire extinguishers)
The Best Laid Plans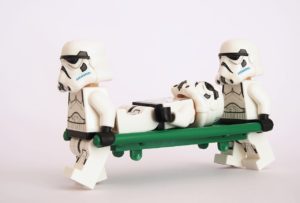 No matter how careful you intend to be or how many steps you take toward prevention, accidents and injuries will inevitably happen at some point. The best thing you can do is to make sure you have a plan for most situations and keep your employees in the know.
Most people feel more confident in their ability to react in emergency situations when they've had some training. Keeping your employees educated will help keep everyone safer and calm in case of an accident or injury.
• Have fire extinguishers, first aid kits and other medical supplies accessible and their locations commonly known
• Hold reoccurring accident and injury protocol meetings and keep simple, easy to read step-by-step instructions posted in break rooms and other common areas
• Arrange for group CPR and basic first aid training classes, and offer incentives for those who attend and become certified – this training is also beneficial to your employees' well-being outside of work
• Again, find fun ways to quiz your employees on the location of safety equipment, CPR steps and first aid training to keep the information fresh, and offer incentives for answering questions correctly